9 Ways To Wear Platinum Blonde Hair
Full disclosure: I love platinum hair. And the reason why? Because every single cool girl has it. But if you are new to the land of blondes, you might have a few questions before you dive, tips first, into a giant vat of (toned) bleach.
For example, how does one find that *perfect* shade of blonde? First, consider your own specific skin tone and undertone. (A good colorist can help you make that determination.) "Then they can help you choose the ideal shade of blonde," says explains Redken brand ambassador and celebrity colorist Cassondra Kaeding, whose clients include Rita Ora, Rosie Huntington-Whitely, Olivia Munn, and Olivia Culpo.
But, before you race to the colorist chair, here's something I tell everyone considering the icy-white shade: No one ever said bleach was a conditioning treatment. Which is to say: It's damaging, no matter how you slice it. "The process of lightening or bleaching hair is damaging, regardless of it's texture," explains Vice President of Technical Design and Education at Madison Reed, David Stanko. "Bleach changes the hair's texture because it swells the cuticle or plumps the strand. If your hair is super-fine, it may look fuller because of this effect, but it will still be dry. Coarse hair will also be drier and more porous, so it will hold more water when it is wet, which will increase blow-drying time."
Bleaching is a commitment—to deep conditioning, to touch-up appointments, and to longer styling time. But the rewards? Well, we'll let the pictures speak to that.
Cara Delevingne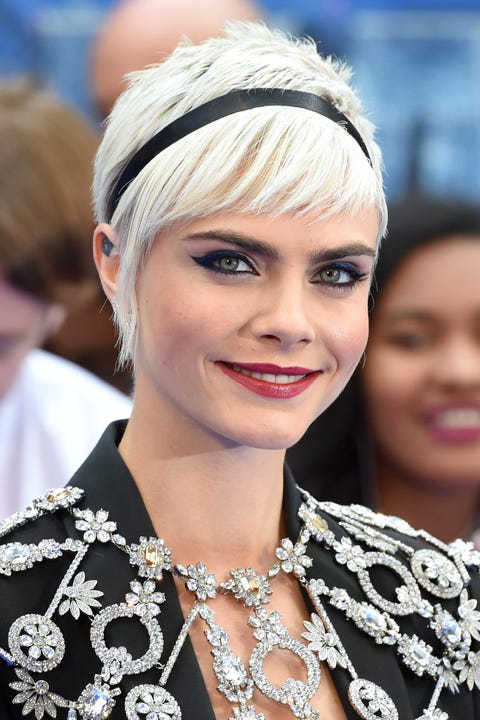 Between bleached-blonde buzzcuts and edgy bobs, it's pretty hard not to imagine model-turned-actress Cara Delevingne as one of the original platinum blonde icons.
Solange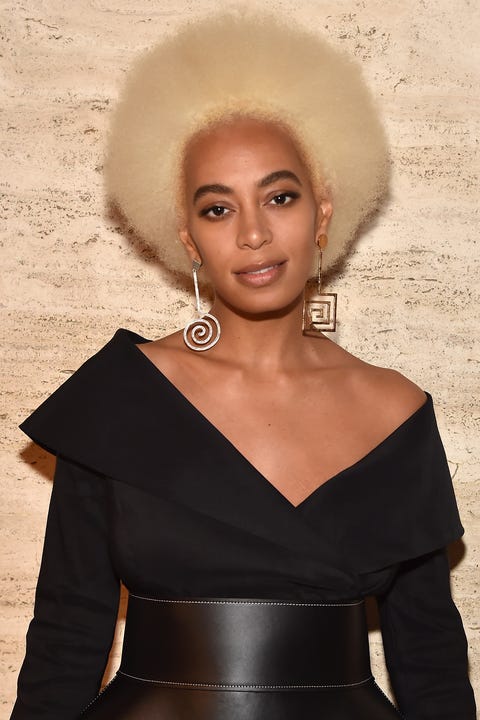 All hail Solange's platinum-washed afro. This is the perfect example that all textures can play with this statement shade—and win.
Taylor Swift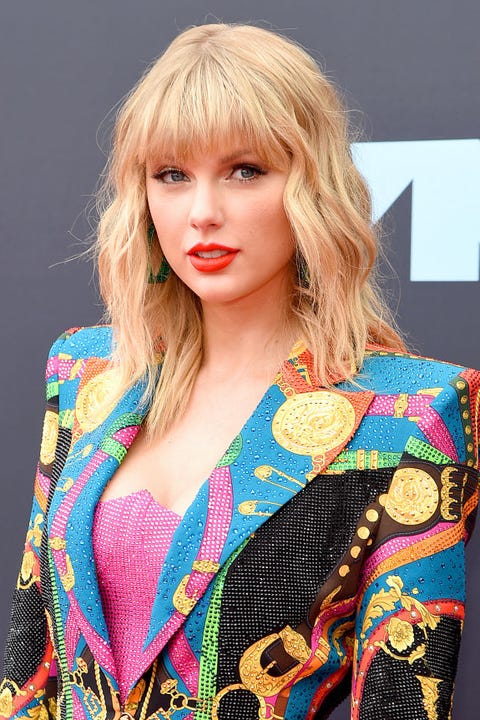 As a natural blonde, Taylor Swift has a *bit* of an advantage for being able to amp up her color to "Bleachella" heights with more ease than her raven-haired counterparts.
Jada Pinkett-Smith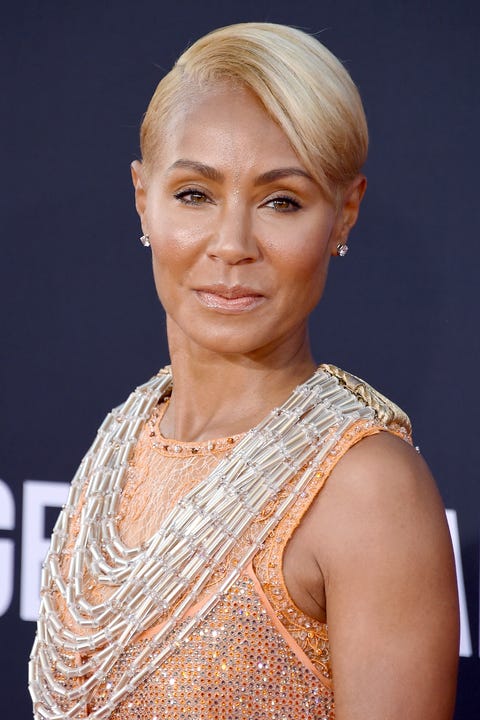 Is it us or is actress and "Red Table Talk" host Jada Pinkett-Smith aging backwards? In her own words, "this Sandy blonde drip" she used to rock in the '90s looks damn good on 2019, too.
Lady Gaga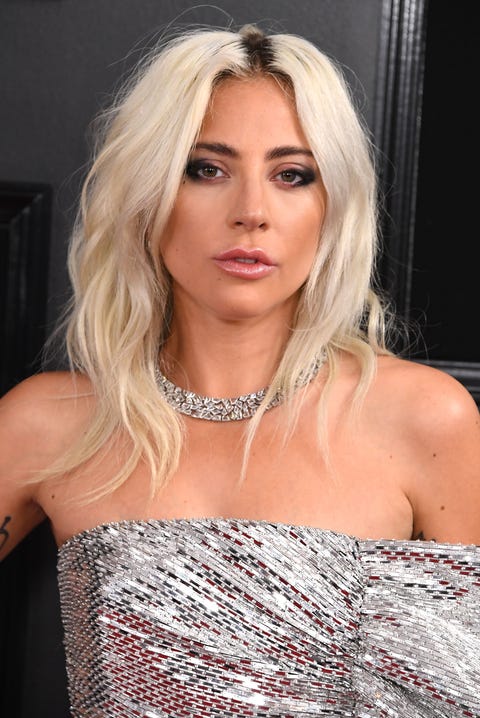 Lady Gaga has dabbled in many shades throughout her career, but nothing thrills her little monsters more than when she pops up as a ice-queen blonde.
Mary J Blige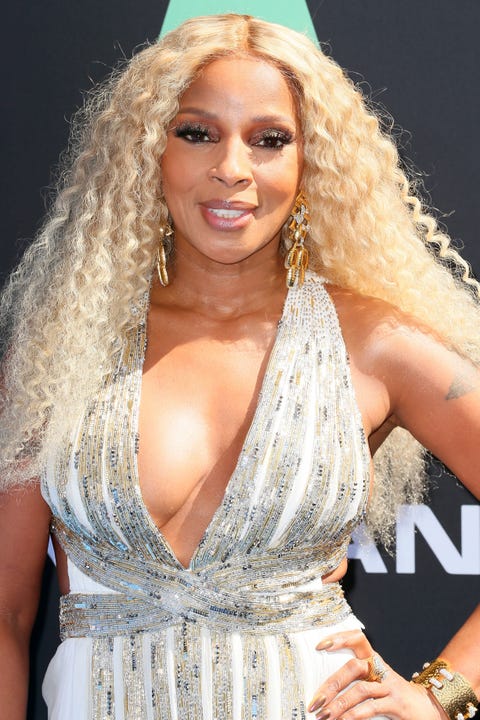 This 48 year-old Capricorn queen has been rocking shades of platinum from the jump. Mary J. Blige can 100 percent hands down give us the "411" about making light blonde work on skin of color.
Lillie Mae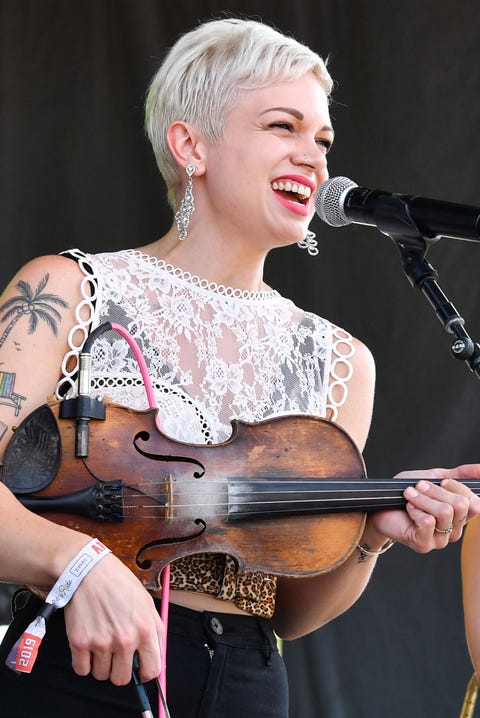 Alt-country singer and fiddler-meets-guitarist Lillie Mae may have ended up with a mohawk-like pixie by accident, but her platinum blonde shade is pure magic.
Christina Aguilera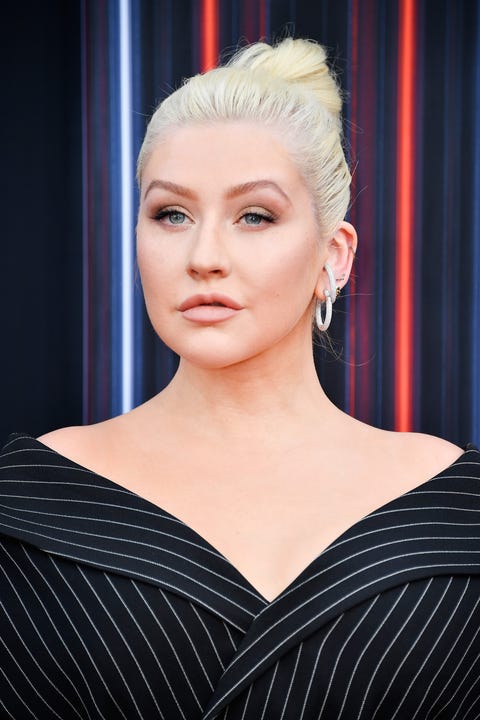 Platinum blonde veteran and high-note slayer Christina Aguilera has a surprising vice for her almost-white strands: Johnson & Johnson Baby Shampoo, that she admits she uses just like her daughter Summer (aw!).
Mindy Kaling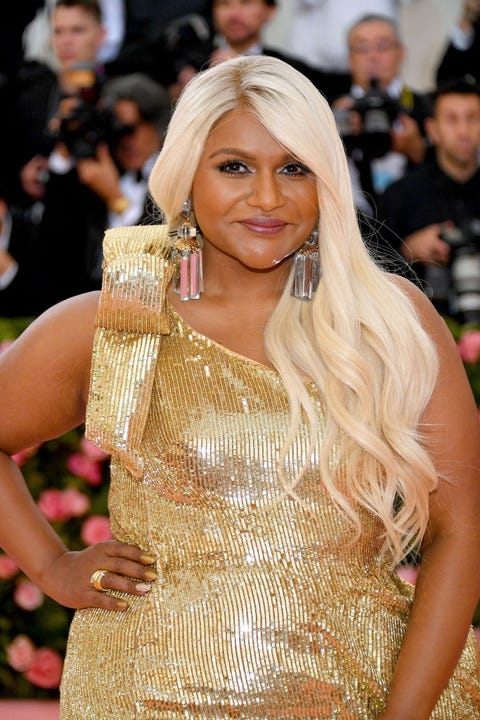 Do blonde have more fun? Ask Mindy Kaling. She was anxious to find out the answer when she debuted this drastic departure from her natural hair color at the 2019 MET Ball.